Looks like this event has already ended.
Explore the events happening around you, or organize your very own event.
Event Details
What is this event?
We'll have a bunch of stations for you to select from (see below!) that show you how you can incorporate web making into your classroom.

Three 1-hour session times gives you a chance to browse several different stations.

Participants will usually leave a hack jam event having 

made

 something - and this event will be no different!
Why should you attend?
We'll have all different types of stations (see below!) showing you how you can incorporate web making into your classroom.

These are fun, engaging activities that teach valuable life skills to kids and adults at all levels.

Web fluency has become the 4th "R" alongside literacy and math.

Get inspired!  Adopt/hack our ideas and make them your own!

Meet like-minded people who believe that you can learn a lot more by making things and adopting interest-based learning as a way to engage and inspire.
No experience required!  Bring your own laptop and we'll show you the rest!
Our Plans for this Hack Jam:
This event is BYOL (bring-your-own-laptop) but no prior experience necessary to make cool stuff!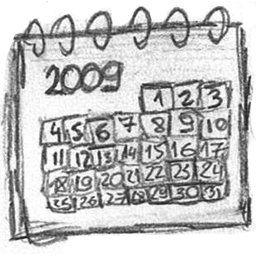 10 am: Welcome!
10:30 - 11:30: Session 1
11:45 - 12:45: Session 2
12:45 - 1:45: Lunch
1:45 - 2:45: Session 3
2:45 - 3:30: Round-up discussion
Participants can choose which stations they'd like to attend during any of the 3 hour-long sessions  that will be held throughout the day.
The Stations (no experience required!)
Introduction to Scratch
Taught by: Marco Tomada and Zaki Patel
Scratch the itch to introduce technology to the classroom.  Learn to  build interactive stories, simulations, games and animations with Scratch; layering your curriculum goals into teaching the class to use programming as a vehicle for expression of the relevant subject matter. Focus on concepts, not syntax and learn to teach problem solving skills, creativity, and collaboration with this amazing programming toolset. If you can build lego, you can build Scratch programs!
Collaborative Story Writing on the Web
Taught by: Laurie MacDougall
Create a collaborative story with your peers using htmlpad and learn some basic HTML along the way!  Explore how the non-linear nature of the web allows for some interesting and engaging storytelling beyond what's possible with pencil and paper.
Digital Social Studies with Google Maps and Javascript
Taught by: Matt Price
Teach your students skills to build a map of local history events.  You don't need to be a javascript guru to do to this --  online code editors make it easy to identify the code you want and tweak it for your needs, even if your coding experience doesn't go much further than .  We'll walk through a lesson plan that you can remix on your own to suit your curricular needs & classroom environment. 
Wikipedia Editing for Credit
Taught by: Rochelle Mazar and Lauren Di Monte
One of the best ways to learn something is to explain it to someone else.  Learn how to easily create a wikipedia account and help out the world's largest free encyclopedia by editing, currating and explaining a topic.  Students not only learn how to report on a topic they care about, they also learn skills about participating in a giant online community.
Intro to Collaborative Web Making
Taught by: Laura Hilliger
Gain intros and insight into synchronous and asynchronous Web-based tools. Design interactive homework and get students interacting with each other and your learning objectives by creating collaborative projects that use the Web as the platform. 
Making Web Movies with Popcorn
Taught by: Kate Hudson
When you think web video, you think YouTube... but for educators and students, it can be so much more. Learn how to use interactive video tools like Popcorn Maker to create the coolest lesson you've ever given. This session is perfect for educators with an interest in using media and hands-on learning. No technical experience necessary!
Edmodo in the Classroom
Taught by: Shadi Yazdan
The session will focus on how participants can harness the power of social networking through Edmodo to engage students in their learning. Classroom teachers, will learn how to create a 21st Century learning community where the learning does not stop in the classroom and continues even after class with full student engagement. School administrators can learn how they can support their staff develop a professional learning network (PLN) and PD sessions on Edmodo. Participants will also learn how Edmodo can be shared with the parent/guardian communities to promote and communicate school wide news / events and provide additional at-home support.
... and more!  (To be announced in the next few weeks!)
When & Where


Mozilla Foundation
366 Adelaide St W
Suite 500


Toronto

,

Ontario

M5V 1R9
Canada

Saturday, May 5, 2012 from 10:00 AM to 3:30 PM (EDT)
Add to my calendar